This post may contain affiliate links.
Memorable Baby Shower Gifts
Buying a gift for a baby shower can be tough, even with a registry.  A new mom to be is going to get tons of clothes for the baby because, seriously, who can resist baby clothes? But if you are like me, you like to give a unique baby shower gift that will mean a lot to the mama-to-be!
A unique baby shower gift can have different meanings. It can be something personalized for baby or new mom (or both!) It can be something homemade or sentimental.
These unique baby shower gift ideas are sure to be a big hit with a new mom to be and make her feel special!
Diapers
can seem like such a boring baby shower gift, but besides maybe formula, it is the #1 thing that parents need! 
The baby goes through so many diapers
  – it makes perfect sense as a gift!  You can also present it in a fun way – make a diaper cake!
I've made, and received, several diaper cakes for my friends and family and they love them!  I love giving something that a new mom will need and making it into something fun.
You can also build it up and include some fun little toys and stuffed animals to decorate the cake.  This is a fun way to put your personal touch on the gift.
To put together your own diaper cake, check out how here for step by step instructions!  If you don't feel up to putting one together yourself, or aren't sure how to do it, they have some beautiful diaper cakes on Etsy!
One thing every new mama likes to do is to document the first 12 months of their new baby's life.  A new, creative way to do that is with a baby milestone blanket. 
They have each month – 1- 12 months on it and you can take a picture of your growing baby each month for the first year of their life.
This is the perfect memorable baby shower gift for a mama to be as she probably hasn't even thought of it yet! I know she will LOVE it!
Every mom needs somewhere to put their little ones biggest memories – a cute onesie, their birth announcement, a sonogram photo and many more memories. 
This is a different take on a baby book where a new mama can store those important keepsakes. This would make a cute baby shower gift for that mama-to-be!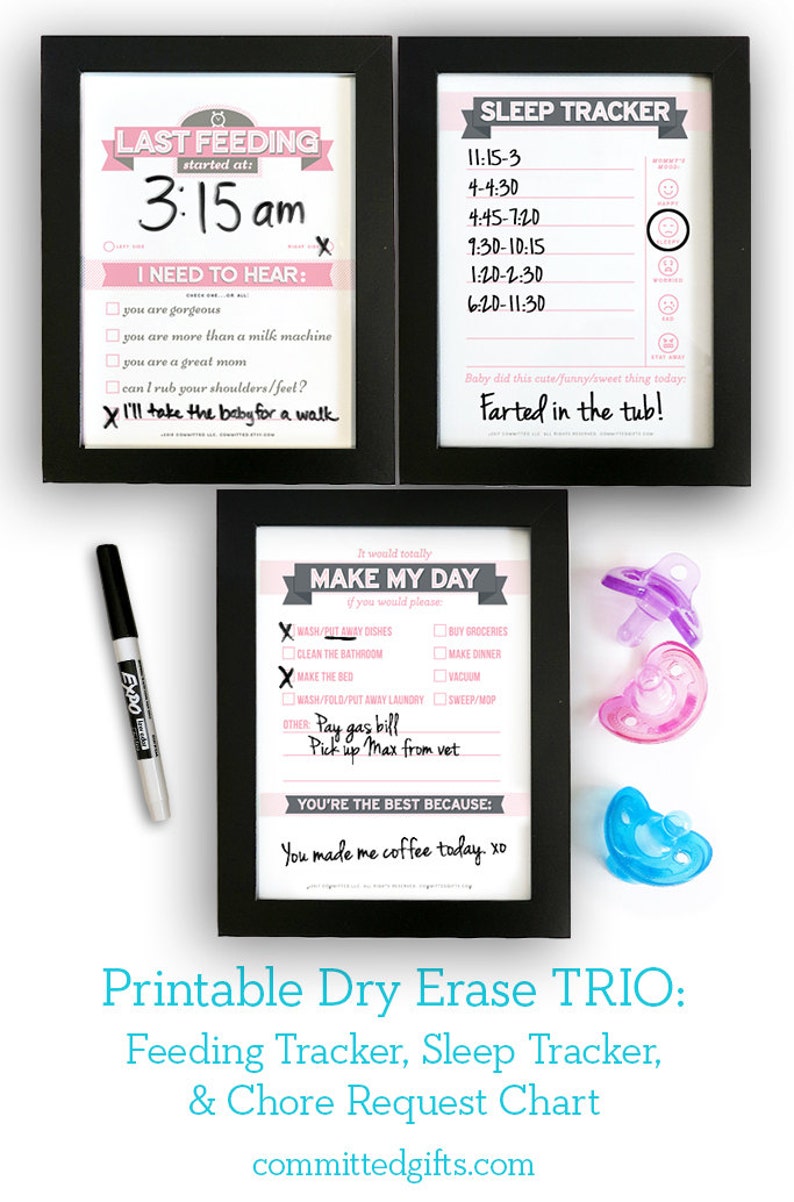 This set of dry erase printables are the easiest way for new moms to track everything you need to remember about your baby's feedings, diaper changes, sleep pattern and reminders just for mama.
It can be overwhelming to look at all this stuff as a new mom and these easy trackable worksheets will be the biggest help to a new mom! It's something she could absolutely use, but not even realize she needed.
Would you ever think about giving a cookbook at a baby shower? A creative baby shower gift for the mom to be would be this cookbook to help her prep for the arrival of her baby.
It gives healthy recipes to help mom make nutritious recipes throughout her pregnancy and beyond!
What could be more special than writing a letter to your yet to be born or newly born baby?
This is something I never would have thought to do as a new mom. A unique baby shower gift like this would create a special memory for both mom and baby.
As a new mom, you can get very excited about filling out your little one's baby book.
But between being exhausted and time just literally flying by, you can forget to document some of those big moments.
This unique take on a baby book helps to capture those amazing memories by only having mom write one line a day. You can capture so much by writing one sentence about the day you spent with your baby.
The book is designed to be used for the baby's first five years so to look back at those early days at they grow will be so special!
Baby's First Library Gift Basket
Every new mom wants to start building their baby's library. Getting some of their favorite books and ones they know their little one will love.
All you need to do is find a cute bin to put the books in. Then check their registry and pick some of your favorite kids books to help a new mom get started.
Baby showers are so much fun. There is nothing more special than showering a new mom to be with fun, creative unique and useful gifts for her to share with her new baby. Even though there are definitely some must have baby items out there.
If you are also looking at a great gift to pamper the mom-to-be, this DIY new mom survival kit is perfect!
What is the most unique baby shower gift you have given or been given?
Enjoy this post? Save for later!
Check out these other posts you may enjoy!
What Every New Mom Needs on Her Baby Registry
Must Have Baby Products to Make Life Easier
Unique Baby Gifts